World-wide Off-campus Exam Services in Copenhagen, Denmark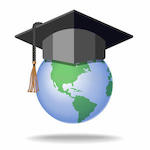 EDU administers examinations on behalf of foreign universities and professional organisations

Apart from being an IELTS test centre, EDU also act as an off-campus examination centre for mobile students, distance learning or blended learning. Our partners are a diverse range of universities and professional bodies that offer off-site examinations for students in Denmark and Southern Sweden.  
Distance learning degrees
Diplomas
Certificates
MBAs
Other professional qualifications. 
Placement tests
University entrance exams
Deferred exams ("sick exams", re-exams)
Summer school exams
Oral English tests
Any other test that requires independent supervision. 
This service is not limited to English-speaking countries.
Services include: Liaising with the candidate and the educational institute, receiving and checking exam materials, preparing for the exam day, coordination of exam rooms and invigilation staff including backup system in case of illness, studying the invigilation instructions in each case and briefing the invigilator, liaising with the university in case of issues or changes, post-exam paperwork, forms, copying/scanning, packing scripts and sending back by courier, and any other related issues. 
Exam papers are handled and stored securely and invigilation instructions from the various examining boards are followed strictly. We return the finished scripts by courier only.
The exam venues we use are located in the center of Copenhagen – conveniently close to public transport including the Metro to the airport (less than 20 minutes) and the train to Sweden. 
EDU took over this activity from the British Council after they restructured in 2006 and stopped hosting exams in Denmark. Since then we have hosted examinations for a long range of universities or other educational institutions, as well as professional organisations, from different countries throughout the world, not limited to English-speaking countries.
---
Where do I start?
If you are a student, please check with your institution first whether they agree to such an arrangement and ask them to contact us on exams@edu-danmark.dk
If you are a university or other institution and wish to offer your student(s) the possibility to sit their exams in Copenhagen, please let us know the time and date and any other relevant information. You can contact us for more information on exams@edu-danmark.dk
We are proud to work for 50+ various institutions, a few examples are: 
ACT - The Association of Corporate Treasurers

Institute and Faculty of Actuaries
University of Bath

UC Berkeley
Birkbeck College

British Council – IELTS test centre
Charles Sturt University

Central Queensland University

Chartered Banker Institute
Deakin University
Edinburgh Business School / Heriot-Watt University

University College of Estate Management
Harvard DCE
ICA Assessment
King's College

Université Laval
University of Leicester
LSAT (LSAC)
The University of London International Programme 
Manchester Business School
NEBOSH exams
Oreegon State University
Penn State Worldwide

Queen's University Belfast

Robert Gordon University

RSS - Royal Statistical Society 
University of Strathclyde

University of New England
Queen's University Belfast
SQA
 - Scottish Qualification Authority
University of London - Birkbeck College, King's College  
University of Southern Queensland
University of Strathclyde
University of Surrey
York University

The University of Warwick
UNISA - University of South Africa