World-wide Off-campus Exam Services in Copenhagen, Denmark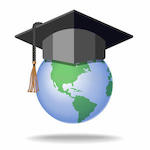 EDU administers examinations on behalf of foreign universities and professional organisations

Apart from being an IELTS test centre, EDU also act as an off-campus examination centre for mobile students, distance learning or blended learning. We do this for a wide range of universities and professional bodies that offer off-site examinations for students in Denmark and Southern Sweden, whether pen-and-paper or by computer.  
Distance learning degrees
Diplomas, certificates
MBAs
Other professional qualifications
Placement tests
University entrance exams
Summer school exams
Any other test that requires independent supervision 
This service is not limited to English-speaking countries.
Exam papers are handled and stored securely and invigilation instructions from the various examining boards are followed strictly. 
The exam venues we use are located in the center of Copenhagen – close to public transport including the Metro to the airport (less than 20 minutes) and the train to Sweden. 
EDU took over this activity from the British Council after they restructured in 2006 and stopped hosting exams in Denmark. Since then we have hosted examinations for a long range of universities or other educational institutions, as well as professional organisations, from different countries throughout the world, not limited to English-speaking countries.
---
Where do I start?
If you are a student, please check with your institution first whether they agree to such an arrangement and ask them to contact us on exams@edu-danmark.dk
If you are a university or other institution and wish to offer your student(s) the possibility to sit their exams in Copenhagen, please let us know the time and date and any other relevant information. You can contact us for more information on exams@edu-danmark.dk