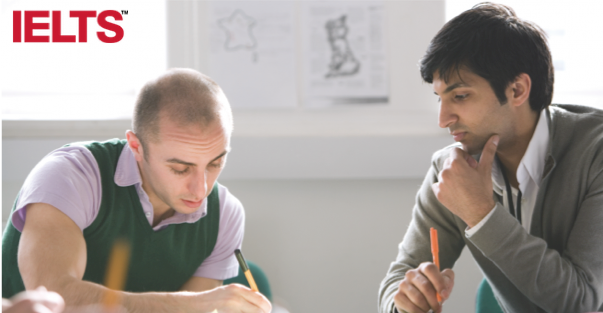 Test results
Test Results Online
Receiving the Test Report Form
Sending the Test Report Form to Institutions
Often Asked Questions
---
There is no pass/fail for IELTS. You get a score between 0 and 9.0. You can see more about the scores here: Understand your IELTS scores
---
Test Results Online
Your IELTS results will be available online on the 13th day after your test, and there are no possibilities to get them earlier. You will receive an e-mail when they are available. Centres are not permitted to give results over the phone or by e-mail or fax. 
---
Receiving the Test Report Form
The Test Report Form (TRF) will be posted to you on the 13th day after the test. You will only receive one Test Report Form. Make sure we have the right address and keep it safe: replacements cannot be issued. Your name should be on the mailbox and/or door. If it is not, your mail may not arrive. You should give us a "C/O" name if somebody else's name is on the mailbox.
It is your responsibility to provide the test centre with accurate and up-to-date information. Neither the test centre nor the IELTS partners will accept responsibility in the event that your results fail to reach you if you submit an incomplete or incorrect address.

You can pick up your result from our reception by prior arrangement, please write ielts@edu-danmark.dk
---
Sending Test Report Forms to Institutions
Test centres can send copies of your Test Report Form (TRF) or make it available online to subscribers, to up to five recognising organisations for you free of charge, up to two years after the test. If you know where to send your test result you can indicate this when you register. You do not have to do this when you register. You may want to see the result first. Your test results can be sent directly to institutions or governmental bodies on your behalf within two years after the test date.
We use regular mail, those institutions who are subscribers get electronic access. You can ask for your results to be forwarded by sending us this Application for additional TRFs Form (PDF).

If you apply for immigration to Canada and need to submit a test report form with your application, please contact us at ielts@edu-danmark.dk - you will not get your own copy replaced once you have used it.  
---
Often Asked Questions:
There is a mistake on my TRF, what should I do?
We use the information as stated in your passport. Should an error occur please send your original TRF back to us with an explanation or documentation, and we will send you a new Test Report Form.        
Can I retake the test if I don't get the score that I need?
You can take the test as many times as you wish and at the next available date. However, it should be noted that to significantly improve a score it is necessary to engage in further study. IELTS research indicates that scores are unlikely to improve dramatically without extensive English language tuition in the interim. You can not repeat a single module, only the whole test. The test fee is the same for each repeated test. 
What if I am not happy with my results? 
If you are not satisfied with your results, you have the option of applying for a re-mark of (parts of) your test. Requests have to be lodged within 6 weeks of the test date, our deadline for receiving payment and your application is some working days before. This process is called Enquiry on Results (EOR) and costs DKK 800. Your result will normally be available in 2 to 21 days, depending on several factors including the number of sections requested for remark. If you have not received a response after 28 days, please contact your test centre.

Should your score improve as a result of this re-evaluation, the EOR fee will be refunded to you and a new test report form will be issued, but only after you have returned your original one to us. To make use of this service please send an email to ielts@edu-danmark.dk for more information. If your result stay the same you are not eligible for a refund. Your result can not go down as a result of an EOR.
What can I do to improve my results? 
Please see: How to improve your IELTS score next time