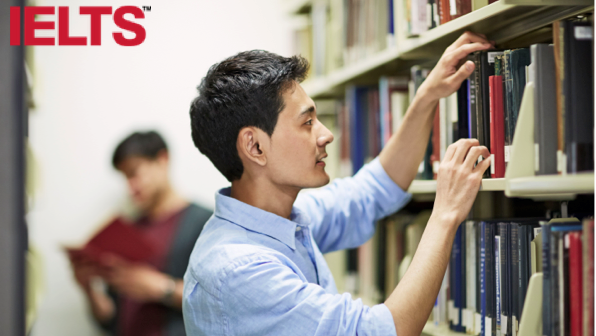 How to prepare for the IELTS test?
To get the best possible score, preperation is valuable for everyone, no matter how good your English may be. Below is a list of suggestions to prepare before the test. As a minimum, get familiar with the test format and type of questions, to minimize time loss, unnecessary low scores and stress during the test. 
1. Read some additional material on IELTS and get familiar with the test format
Read the brochure Information for Candidates (PDF). 
You can find a lot of valuable information available on www.takeielts.org such as How to prepare for the IELTS test. This will help you understand the IELTS test format
We also recommend to read the test day advice and assessment criteria. 
2. Use the free IELTS online preparation materials 
Use the Free IELTS practice tests and other available online resources. You do not have to be registered for the test to use these. 
Free "Understanding IELTS" online course 

This course will take you through each stage of the IELTS test - reading, writing, speaking and listening. At each stage there will be advice from a video tutur and a team of experienced IELTS educators. You will also be asked to share your experiences, tips and opinions with other learners. The course is aimed at non-native English speakers at around intermediate level (approximately B1 on the CEFR) or above. 

Free "Road to IELTS" online preparation - 30 hours included in your test fee 
After your online registration is complete, you get free access to a self study course provided by British Council to help candidates prepare for the IELTS test. The course includes listening test, reading and writing exercises, and mock tests designed to develop your exam skills.  
Twitter | Facebook | YouTube | Google+ 
3. Practice your English
Read, speak and listen to English as much as you can. Practice speaking English with your friends. Use radio, television and the web to hear and read different English texts.
4. Practice your handwriting
If you are not used to writing by hand, it could be a good idea to train that, too. For the Writing module you will need to write two texts, of approx. 20 and 40 minutes respectively. If you count words as you practice, you will also have an idea of how many words you write, so it will be easier for you to check that you reach the required minimum word count.
5. Online preparatory courses and books
If needed you can also find further courses or on-line tutorials on the Internet. An example is www.ielts-preparation.org
You can order "Official IELTS Practice Materials" or a number of other IELTS preparation books from www.academicbooks.dk (website in Danish or English).
There are so many books on the market that it is not feasible for us to recommend certain books over others, but if you choose a publisher that is or is related to one of the three test partners, you should be guaranteed a certain quality (British Council, IDP or Cambridge Language Assessment).  
6. Classroom preparation
For those who have good time and prefer classroom education, preparatory courses are offered in Copenhagen and Aarhus.
In Copenhagen by Studieskolen, www.studieskolen.dk or +45 33 18 79 00. Check the course overview on their website for more information.
In Aarhus courses are offered by FOF Aarhus, FOF Aarhus or +45 86 12 29 55. Check the course overview on their website for more information. 
7. Find IELTS on Facebook & App Store
IELTS on Facebook: "IELTS Official". This is the official global IELTS Facebook page. Here, you can talk to people about to take the test or who have already done so. Feel free to ask any questions, as well as practise your English skills with the regular quesions and answers given.

IELTS Apps for phone and tablet: There are also a number of IELTS apps available for iPhone or Android, free as well as at a charge, allowing you to practice - even while on the go.